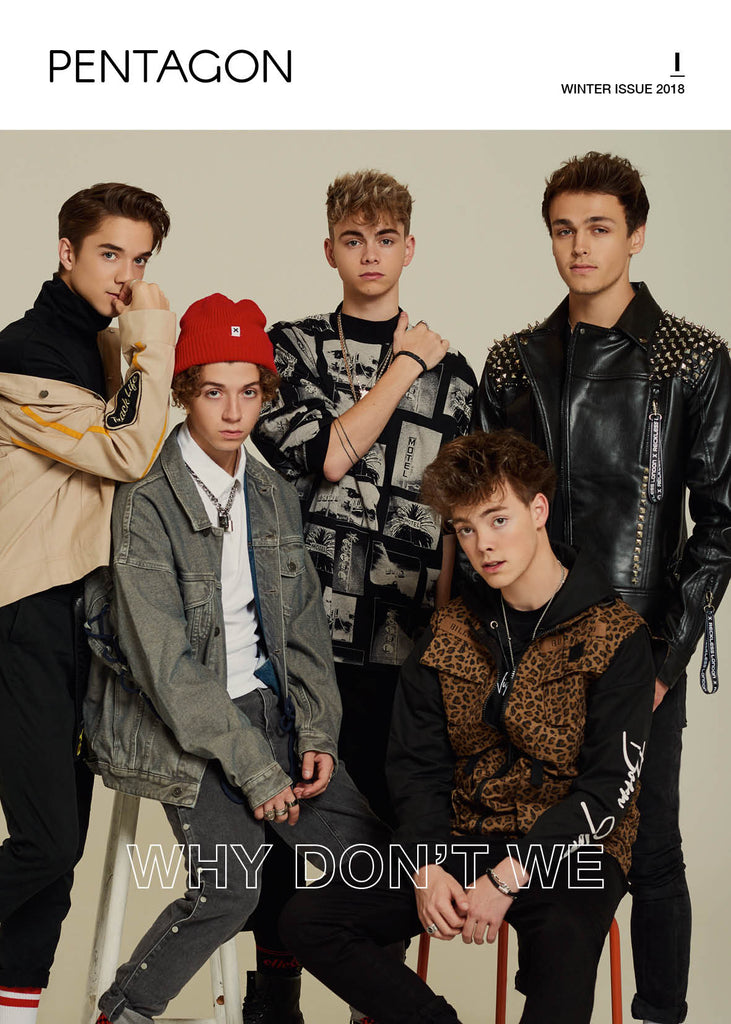 Why Don't We Cover ( Pentagon Magazine Pre Order)
It is 2019 and we are evolving. The new generation of young creatives are in a place of empowerment. As a generation we are digitally connected; forever the first people to hear global news and given every opportunity to engage with contemporary discussions. Our voices are finally being heard and we are growing stronger as a collective generation. Now is the time for making changes, for rebelling against the status quo and exploring new avenues for creative expression. 
Thus, along came streetwear. Streetwear has infiltrated the high-fashion market. It is no longer the price tag of a brand that makes it 'fashion', it is the way you own the clothing, the way you use the clothing to assert your attitude. The paradigm is shifting from exclusivity to inclusivity. Fashion is no longer just for the elite. It is 2019 and we want everyone to have a mode of expression. 

---
More from this collection